June 7, 2014
An Evening with George Koppelman and Daniel Wechsler

George Koppelman and Daniel Wechsler, authors of Shakespeare's Beehive: An Annotated Elizabethan Dictionary Comes to Light, will share the intellectual adventure story of their discovery of and subsequent research into a heavily annotated dictionary that they argue to be William Shakepeare's own.
June 17, 2014 from 6 to 8pm
Swann Auction Galleries
104 East 25th Street, sixth floor
New York, NY 10010
Space is limited, please RSVP to attend:
(212) 254-4710 ext. 305
beehive@swanngalleries.com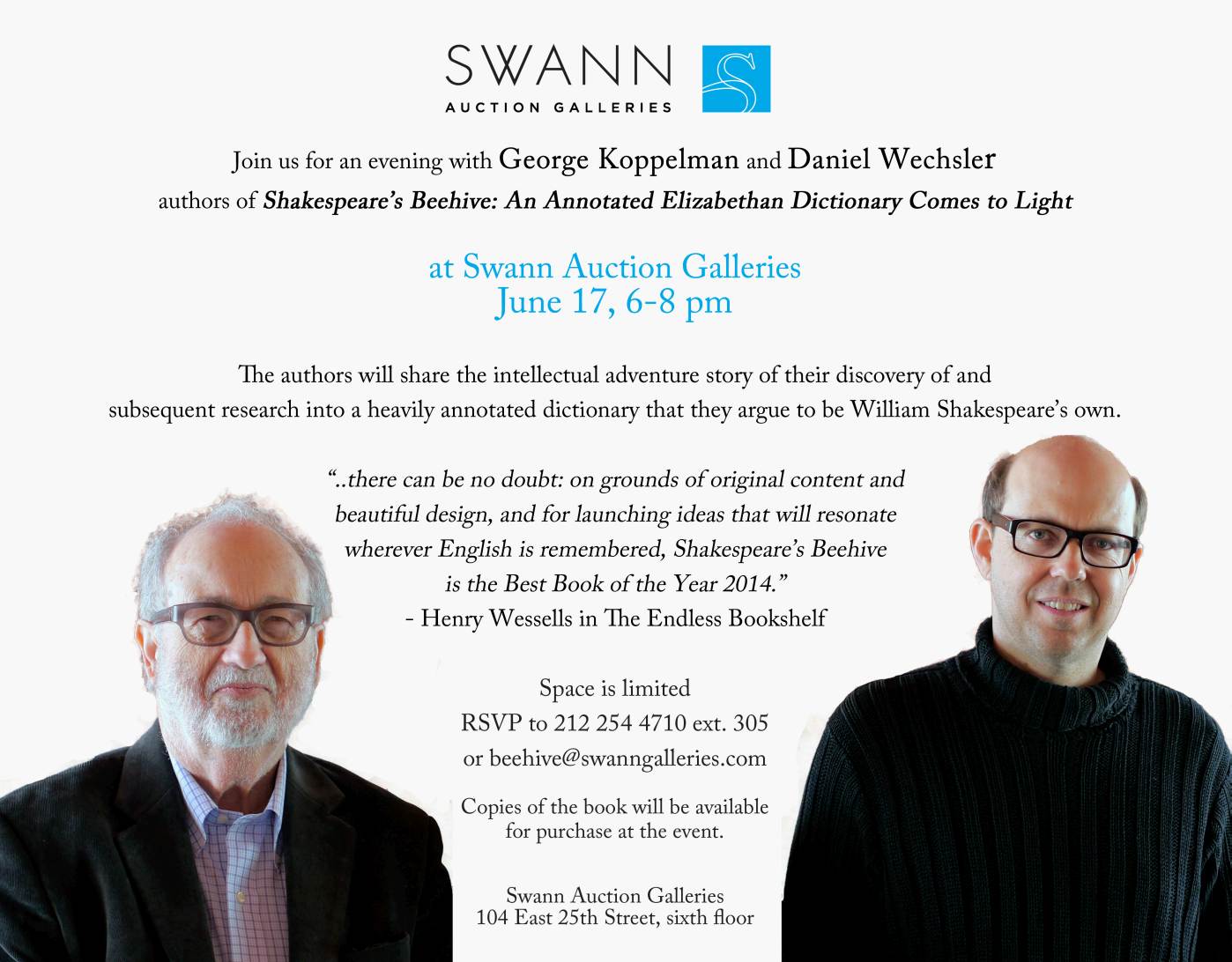 For Beehive Blog updates, follow us on Facebook and Twitter.